Music, Storytelling
The Promise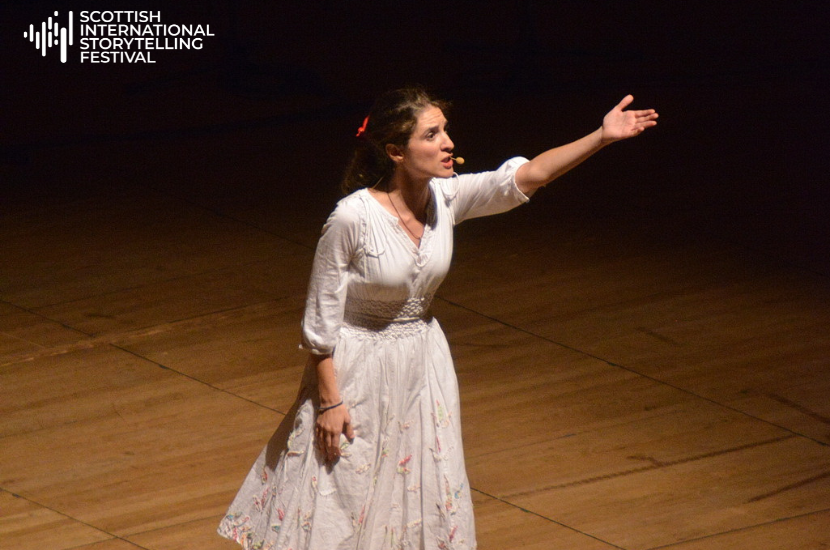 (Fri 27 Oct: 8pm)
Two seven-year-old best friends, one Greek and one Turkish, live on the outskirts of Smyrna. In 1923, while war and destruction change everything around them, a promise they make to each other will unite them forever.
On the 100-year anniversary of those tragic events, storyteller Anna Conomos-Wedlock presents a powerful story inspired by the oral testimonies of Asia Minor refugees, drawing on the meaning of homeland, displacement, memory and friendship. Featuring evocative songs and music by Rebecca Vučetić.
~~~~~~~~~~
Join us as we explore, question and celebrate the Right To Be Human. This year, on the 75th anniversary of the Universal Declaration of Human Rights, we consider the many challenges we face, from human health and wellbeing to the health and future of our planet. However, there is also a worldwide movement to meet these challenges, and to exist imaginatively, fairly and in community with the whole diversity of life. Storytelling has embraced these values from the dawn of culture and stories today can help us be more connected to the world around us, as well as our rights, showing us how to be more alive and creative as humans.
~~~~~~~~~~
Purchase a Storytelling Festival Pass and make the most of SISF 2023!
Buy A Pass
---
Booking Information
A booking fee of £1.25 is charged per transaction for online and phone bookings. If you are a Festival Pass holder or a Storytelling Centre Supporter please add a full price ticket to the basket. Your discount will be automatically added at checkout.
---