Storytelling
Fire from the Woods
Right To Be Human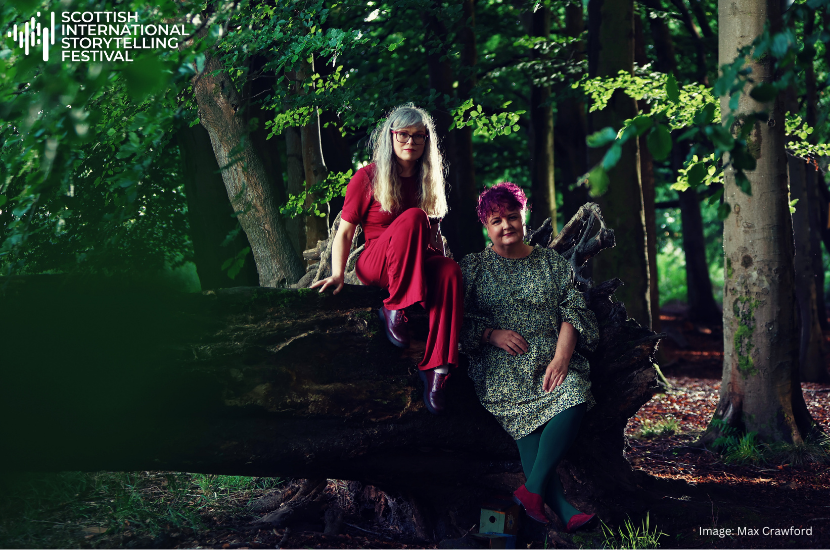 (Thu 26 Oct: 8pm - POSTPONED)
*We are sorry to say that the 'Fire from the Woods' has been cancelled due to illness. All ticket holders will be contacted directly*
~~~~~~~~~~
Sometimes fathers are silent while children grow up without stories. How can the children of these fathers release their trapped lips? We humans have the right to know our ancestors' stories. By reimagining old tales from Lithuania and around the world, storyteller Daiva Ivanauskaitė and musician Gaynor Barradell explore the silence between generations. Let them take you to the deep dark woods and meet the old man with the wire beard, always hungry for unheard stories.
Directed by Lauren Bianchi. Supported by The Village Storytelling Centre.
~~~~~~~~~~
On the occasion of the 75th anniversary of the Universal Declaration of Human Rights, creatives within and beyond the storytelling community celebrate and explore aspects of our common humanity. The Right To Be Human series includes new shows specially commissioned for this year's Festival.
~~~~~~~~~~
Join us as we explore, question and celebrate the Right To Be Human. This year, on the 75th anniversary of the Universal Declaration of Human Rights, we consider the many challenges we face, from human health and wellbeing to the health and future of our planet. However, there is also a worldwide movement to meet these challenges, and to exist imaginatively, fairly and in community with the whole diversity of life. Storytelling has embraced these values from the dawn of culture and stories today can help us be more connected to the world around us, as well as our rights, showing us how to be more alive and creative as humans.
~~~~~~~~~~
Purchase a Storytelling Festival Pass and make the most of SISF 2023!
Buy A Pass
---
Booking Information
A booking fee of £1.25 is charged per transaction for online and phone bookings. If you are a Festival Pass holder or a Storytelling Centre Supporter please add a full price ticket to the basket. Your discount will be automatically added at checkout.
---