Live Indoor
Super Duper Story Generators!
Part of the Imagine series (Family Event)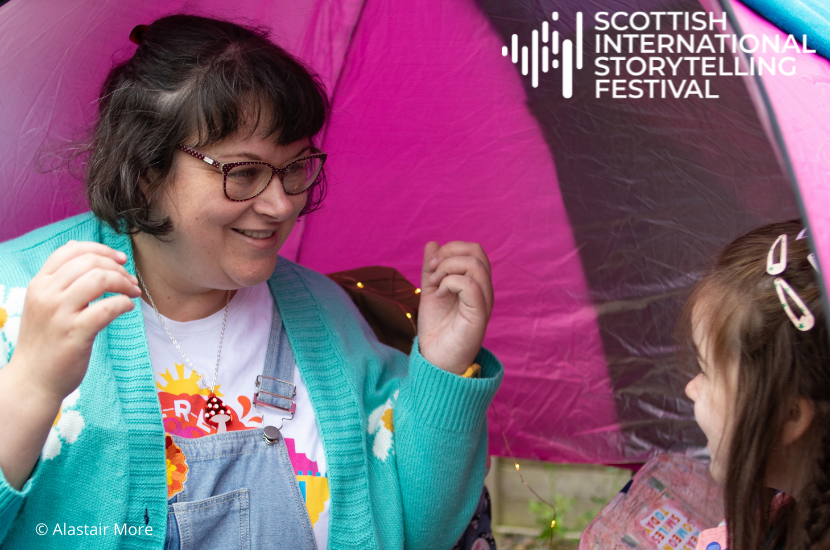 Join storyteller Beth Hamilton-Cardus from Good Yarns for an epically interactive story session that's 100% powered by YOUR imagination. During each session Beth will work with one child/family at a time to create a tale that's bespoke to them. Maybe you want astronaut princesses, haunted bus stops, badgers making ice-cream (!) or something completely different - wherever the adventure goes is totally up to you!
Sun 17 Oct: priority booking to families with additional support needs. Please email reception@scottishstorytellingcentre.com or call 0131 556 9579 to enquire.
---
Dip into dreams and desires, lost worlds and worlds yet unimagined. Imagine from the outside in, and the inside out. Created for this year's festival and performed live at the Scottish Storytelling Centre (unless noted), all events in the Imagine series will be available online post-Festival.
A booking fee of £1.25 is charged per transaction for online and phone bookings.
---
Booking Information
Only one ticket available per session, as each session is limited to one household.
---