Live Indoor
Handing On
Part of the Imagine series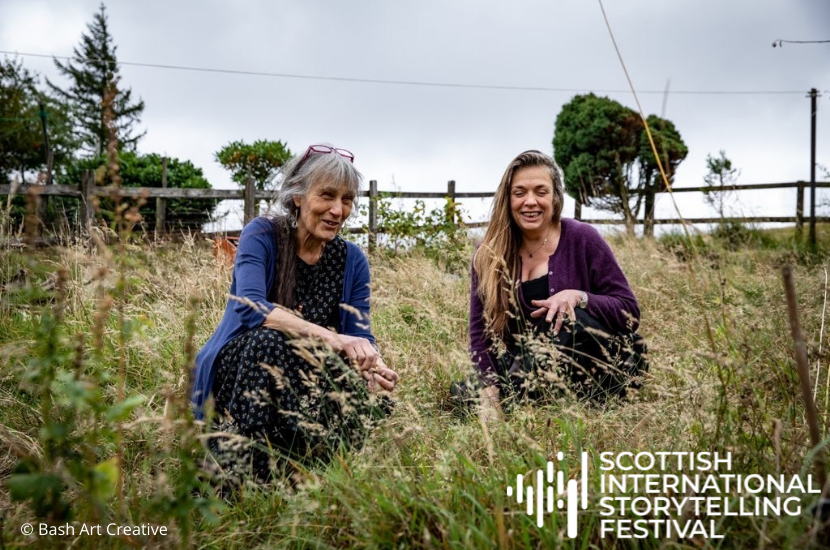 "I never thought I was leaving my children anything of value, I have no jewels or money, but you've made me realise the simple things are treasures in themselves. Treasures because of the stories, the words we hand on…" (Margaret, 92).
Mother and daughter Jean and Amanda Edmiston, storytellers, artists and plant people come together to share a new performance offering a magical glimpse into a multidimensional project of curating familiar family objects and inspiring stories that create real value beyond the clamour of gold! Video by Bash Art Creative.
---
Dip into dreams and desires, lost worlds and worlds yet unimagined. Imagine from the outside in, and the inside out. Created for this year's festival and performed live at the Scottish Storytelling Centre (unless noted), all events in the Imagine series will be available online post-Festival.
A booking fee of £1.25 is charged per transaction for online and phone bookings.
If you are a Storytelling Centre or Storytelling Festival Supporter, please add a full price ticket to the basket. Your discount will be automatically added at checkout.
---
Booking Information
Seats will be automatically allocated to maintain social distancing. Select all required tickets and concessions and then click 'add to basket', to ensure your household is seated together. Tickets added to the basket separately will be sat 1m apart. Audiences are required to wear masks at all times, unless medically exempt.
---