In-person, Outdoor
Enchanted Garden: Paths of Stories
at the Royal Botanic Garden Edinburgh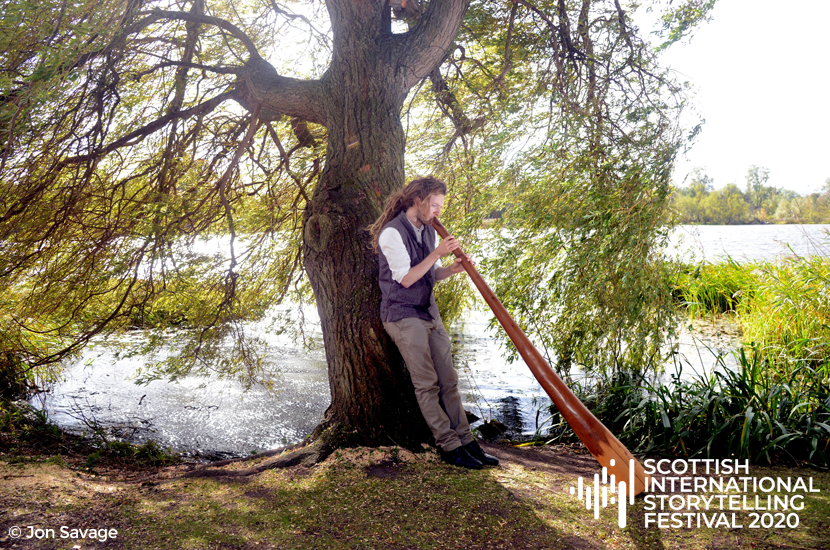 Tune in with nature and rediscover the pleasure of strolling amongst trees while listening to beautiful stories. Scottish storytellers Amanda Edmiston, Daniel Allison, Daniel Serridge and Jane Mather will guide you on storywalks through the Royal Botanic Garden, unveiling the untold stories of trees and wildlife.

All storywalks depart from the John Hope Gateway, meeting at the Real Life Science Studio.
Wed 21 Oct - To Catch a Falling Leaf
It is said that if you catch a falling leaf before it hits the ground, a wish will be granted. Try your luck on storyteller Daniel Serridge's story walk through the Royal Botanic Garden Edinburgh, and hear stories of those who have tried and failed.
Sat 24 Oct - Sylvan Steps
Storyteller Amanda Edmiston shares stories and legends about the trees in the Royal Botanic Garden Edinburgh, along with insights into the role they played at a tumultuous point of history, and the remedies and traditional uses they were known for and still offer today. These sessions draw from a new chapter of Amanda's Very Curious Herbal project, especially curated for this interactive storywalk and inspired by pioneering Scotswoman Elizabeth Blackwell, the first woman to publish a herbal in 1737. 
Wed 28 Oct - Raindrop Trail
Join us in a celebration of water and the stories it inspires. Storyteller Jane Mather will guide you through the magical landscape of the Royal Botanic Garden Edinburgh to discover pagodas, puddles and plentiful wishes.
Sat 31 Oct - Between Two Worlds: Stories of Samhuinn
Take a walk with storyteller Daniel Allison and listen to stories that go beyond the veil and into the otherworld. Featuring tales of warriors, word-smiths and wanders from across the Celtic world. 
---
Booking & Info:
For tickets please check Royal Botanic Gardens Edinburgh

Tickets will go on sale 10 days prior to the start of the festival - subject to Scottish Government guidelines.
---