Online, Live Webinar
Global Lab: Myths of the Corryvreckan Whirlpool
with Seoras Macpherson and Stuart McHardy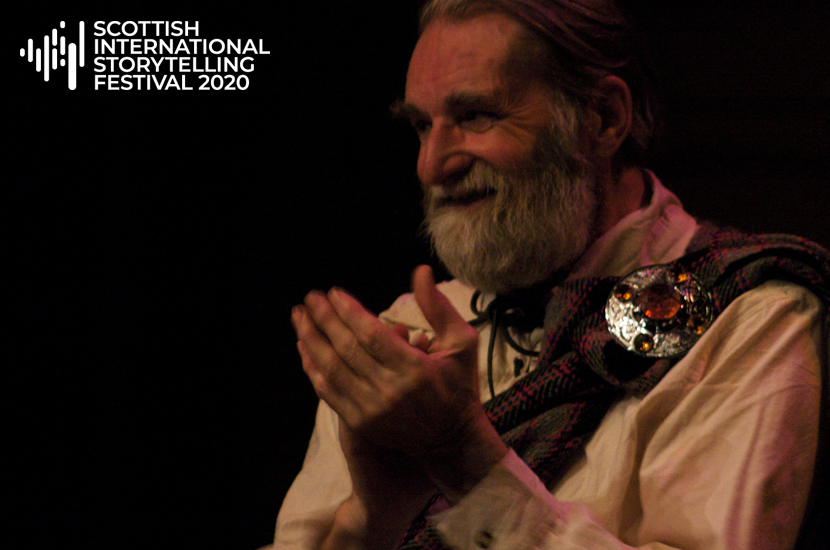 As humanity faces an ecological, social, economic and cultural storm, storytellers and communities worldwide are sourcing stories that offer healing and hope. Global Lab offers inspiring examples of creative practice in the arts, education and frontline activism, with the opportunity to share, question and dialogue.
Myths of the Corryvreckan Whirlpool
The Corryvreckan, between Jura and Scarba, is the world's third largest whirlpool, and a deep source of mythological connections. This workshop enables a dialogue between storytelling traditions, archaeology and ecology. Seoras Macpherson is a traditional seanchaidh based on the Isle of Skye. His stories come from family traditions passed down through many generations in Skye and Argyll. His repertoire is rich with tales of fairies, water horses and the seal people. Stuart McHardy has pioneered geo-mythography, studying specific locations and their detailed features in the light of storytelling traditions. He is a key collector of traditional Scots stories and has devoted increasing time and energy to sharing this work through live storytelling. Much of the research Stuart has undertaken over the past decade and a half is based upon material from the oral tradition, making the point that oral tradition can provide relevant and otherwise unavailable source material over centuries, if not millennia.
Daily Programme
1.30pm: Welcome, Introductions and Presentation
2.30pm: Break
2.45pm: Workshop Sharing and Discussion
4.30pm: End
---
How to Book:
This event is on a Pay What You Can model. Please select from the three available options below.
The event will be held on Zoom. During the event all attendees will be on screen and able to communicate via the chat function, or via their video screens.
If you have booked a ticket you will receive an Event Reminder email before start of the performance with your log in details.
---
A booking fee of £1 is charged per transaction for online and phone bookings. No booking fee is applied to tickets purchased in person from the Scottish Storytelling Centre Box Office.