Online, Live Webinar
Global Lab: Native America and Scotland - Atlantic Crossings
with Julie Cajune and Douglas Mackay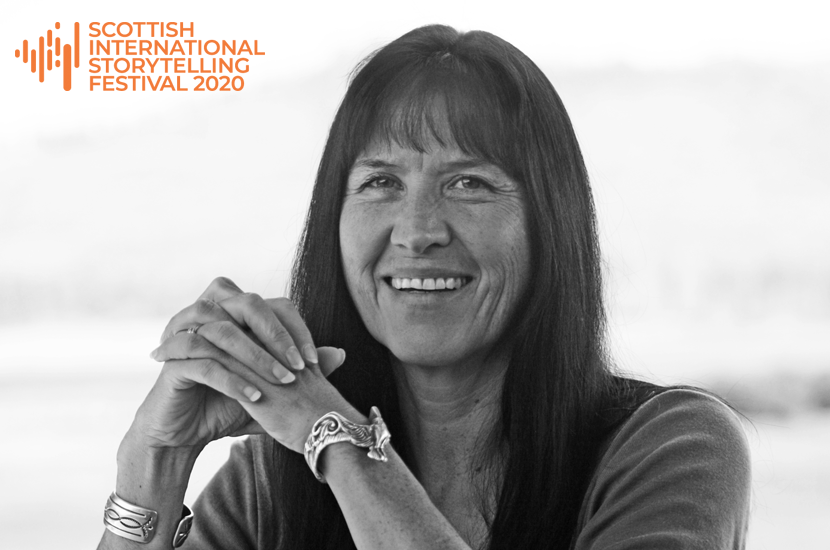 As humanity faces an ecological, social, economic and cultural storm, storytellers and communities worldwide are sourcing stories that offer healing and hope. Global Lab offers inspiring examples of creative practice in the arts, education and frontline activism, with the opportunity to share, question and dialogue.
Native America and Scotland: Atlantic Crossings
What is the significance of Native American traditions for the modern world, and how can we connect with them in Scotland? Julie Cajune is the sum of many stories, with a Salish, Nex Perce and ScotsIrish mother, and a Chippewa and French father, but the largest part of her identity is Salish. Educator and citizen of the Confederated Salish and Kootenai Tribes, Julie served in the public-school system, transitioning to Director of the CSKT Tribal Education Department. She has produced books, films, plays and curricula with a focus on American Indian history. She has received several prestigious honours for her education and cultural work.
Douglas Mackay is fascinated by the natural confluence of stories, landscape and cultural traditions. Exploring regenerative culture lead him to the wild woods of Massachusetts in 2015 to embark on a fortnight of coyote mentoring. Douglas returned to Scotland with a question: which cultural tools and natural elements in Scotland can foster nature connection and community resilience today? What can be shared through friendship and reconciliation, to seed a sustainable culture and meet the challenges of the 21st century?
Daily Programme
1.30pm: Welcome, Introductions and Presentation
2.30pm: Break
2.45pm: Workshop Sharing and Discussion
4.30pm: End
---
How to Book:
This event is on a Pay What You Can model. Please select from the three available options below.
The event will be held on Zoom. During the event all attendees will be on screen and able to communicate via the chat function, or via their video screens.
If you have booked a ticket you will receive an Event Reminder email before start of the performance with your log in details.
---
A booking fee of £1 is charged per transaction for online and phone bookings. No booking fee is applied to tickets purchased in person from the Scottish Storytelling Centre Box Office.