Online, Live Webinar
Global Lab: At Sea with the Selkies
with Janis Mackay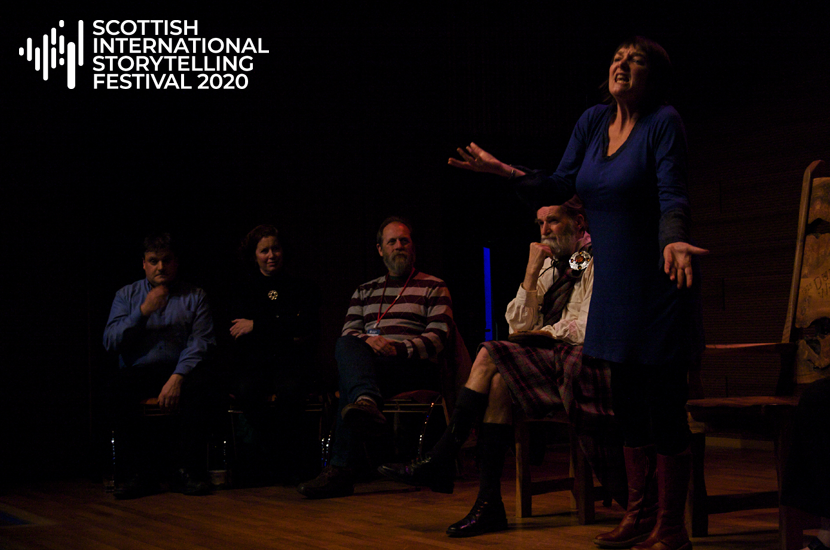 As humanity faces an ecological, social, economic and cultural storm, storytellers and communities worldwide are sourcing stories that offer healing and hope. Global Lab offers inspiring examples of creative practice in the arts, education and frontline activism, with the opportunity to share, question and dialogue.
At Sea with the Selkies
What does it mean to lose your seal skin? What can we learn from the selkie stories when it comes to retrieving lost parts of ourselves? How can myth guide us and heal us? Scottish storyteller Janis Mackay has been working with stories for over 20 years. Traditional stories involving the physical or mental transformations of characters into other beings are among her favourite ones. Janis is also an author and she wrote her first novel Magnus Fin and the Ocean Quest while she was on a writer residency in Caithness, on Scotland's north coast. The book was awarded the Kelpies Prize 2009. Janis is currently doing a PhD on the theme of blending myth with life story, focusing on selkie legends as a path towards well being and soul retrieval.
Daily Programme
1.30pm: Welcome, Introductions and Presentation
2.30pm: Break
2.45pm: Workshop Sharing and Discussion
4.30pm: End
---
How to Book:
This event is on a Pay What You Can model. Please select from the three available options below.
The event will be held on Zoom. During the event all attendees will be on screen and able to communicate via the chat function, or via their video screens.
If you have booked a ticket you will receive an Event Reminder email before start of the performance with your log in details.
---
A booking fee of £1 is charged per transaction for online and phone bookings. No booking fee is applied to tickets purchased in person from the Scottish Storytelling Centre Box Office.