Online Live, Online Performance
Open Hearth: with Baba the Storyteller, Wangari Grace, Liz Weir & Martin MacIntyre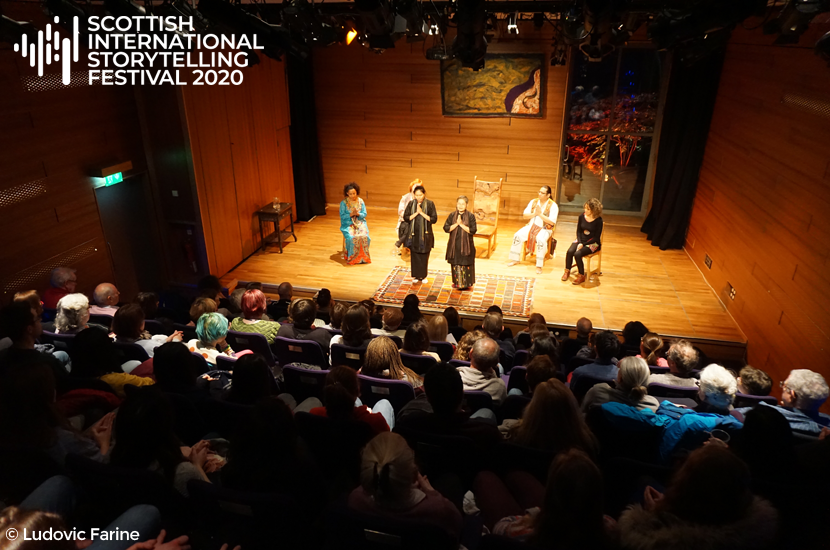 The Festival's famous Open Hearth sessions move online in a ceilidh of cultures. Join us for a specially curated lineup at each session featuring some of the finest traditional storytellers from around the world, hosted by a Scottish storyteller in the ceilidh tradition. The perfect way to end – or start – your day!
Tonight's storytellers are Baba the Storyteller (USA), Wangari Grace (Kenya) and Liz Weir (Northern Ireland), hosted by Martin MacIntyre (Scotland).
Each storyteller will share a story around the theme of Roots, as well as one of their favourite tales from their country or culture.
This event is also part of Signal Fires, a series of theatrical events at locations across the UK in celebration of our fundamental need to tell stories. In October and November, fires will light up across the UK with storytellers and audiences sharing in one of the original forms of theatre. The fires will signal the vibrancy of touring theatre, and the threat our industry continues to face.
signalfires.co.uk

Signal fire (n): A fire or light set up in a prominent position as a warning, signal, or celebration.

This performance will be live captioned.
---
This event is hosted on Crowdcast.
We are using Crowdcast to broadcast the SISF Open Hearth. We have chosen this as the platform lets us broadcast to a large audience and take questions through the chat feature.

Please use the 'Book your Ticket' button below to register for this event. You will be directed to a registration page on Crowdcast's website where you can click to save your spot.

Crowdcast will send you an email immediately with a link for you to confirm your registration. About ten minutes before the event, Crowdcast will send you a reminder with a link to join the event.

Book Your Ticket

You will be able to donate to the Storytelling Festival via Crowdcast before and during the performance. All Open Hearth performances will be available to stream until Fri 13 Nov.
---